Discover more from ⚡️Memo from a News Hound
Weekly news in context with focus on the pandemic, misinformation, trends.
COVID-19 day 182: 📈 56,750 new cases; 372 new deaths (US) : 20 July 2020
This is why Asia has a low infection and fatality rate. In Xinjiang, China there have been fewer than 100 cases since Wednesday; on Friday, 3.5 million people were locked down tight.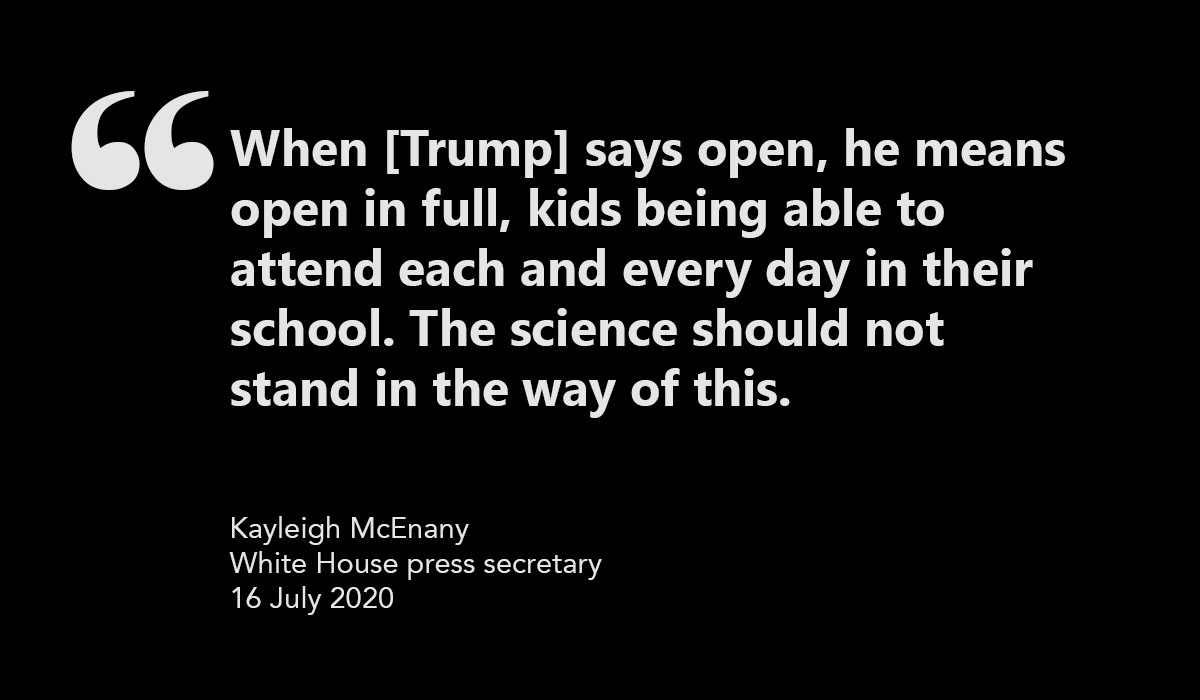 It's day 182 since the first case of coronavirus disease was announced in the United States. Monday case reports are traditionally below the seven-day average due to reduced testing and lab time on Sundays. However, the Washington Post reported that seven states and Puerto Rico set records for the number of COVID-19 patients currently in a hospital.
The newsletter will be late Tuesday and Wednesday.
Sections (no jump links, sorry!)
1, One big thing; 2, Key metrics; 3, Recommendations; 4, Politics, economics & COVID; 5, Case counts and resources
⓵ One big thing - the toll on first responders
This profile, a long read from the NY Times, of a talented and compassionate ER doctor highlights the trauma of this disease (she contracted it in March), the stress of being the person who cannot help, and the culture of perfection that permeates medicine. All with a quick shake of chaos.
'I Couldn't Do Anything': The Virus and an E.R. Doctor's Suicide. Dr. Lorna Breen was unflappable — until she faced a new enemy. NY Times, 11 July 2020. If you don't have access to the NYT, let me know.
⓶ Key metrics
🦠 Monday, Johns Hopkins reported 3,830,010 (56,750 new) cases and 140,906 (372 new) deaths, an increase of 1.50% and 0.26%, respectively, since Sunday. A week ago, the daily numbers increased by 1.76% and 0.30%, respectively.
Today
- seven-day average: 65,634 cases and 713 deaths 
- 3.68% cases leading to death
- case rate, 1,157.09 per 100,000; death rate, 42.57 per 100,000

One week ago
- seven-day average: 59,303 cases and 707 deaths 
- 4.03% cases leading to death
- case rate, 1,016.02 per 100,000; death rate, 40.97 per 100,000
Note: the seven-day average is important because dailies vary due to factors other than actual case numbers, particularly over a weekend.
⓷ Recommendations
🤓 Recommended reading
Tension between Native Americans and townies; tradition and the specter of the pandemic. A peak into life in rural America.
Cheyenne Frontier Days — known as "the Daddy of Them All" — was called off for the first time after 123 years. But organizers of the rodeo in Wolf Point decided to carry on, despite the initial opposition of the tribal leaders of the Fort Peck Reservation, which covers the town of 3,000.
Montana Rodeo Goes On, Bucking Fears on Fort Peck Reservation. Kaiser Health News, 17 July 2020.
🔬 Research and medical news
On Monday, The Lancet included reports from two promising vaccine trials, one from Oxford, UK, and one from Wuhan, China.
Both groups used an adenoviral vector, and both report the vaccine achieving humoral responses to the SARS-CoV-2 spike glycoprotein receptor binding domain by day 28 as well as T-cell responses. Both report local and systemic mild adverse events such as fever, fatigue, and injection site pain. In neither trial was a severe adverse event reported…

These COVID-19 vaccine trials are small so inferential caution is warranted, but the explorations are laudable. Ethnic diversity in both these trials was very limited.
The UK study involved 1,077 healthy adults, age 18 to 55; participants in the control group received a meningitis vaccine. In China, 508 healthy adults, age 18 to 80, participated; the control group took a placebo.
Immunogenicity and safety of a recombinant adenovirus type-5-vectored COVID-19 vaccine in healthy adults aged 18 years or older: a randomised, double-blind, placebo-controlled, phase 2 trial. The Lancet, 20 July 2020.
Safety and immunogenicity of the ChAdOx1 nCoV-19 vaccine against SARS-CoV-2: a preliminary report of a phase 1/2, single-blind, randomised controlled trial. The Lancet, 20 July 2020.
⓸ Politics, economics and COVID-19
‼️ President Trump will reinstitute his 5 pm COVID-19 briefings, starting on Tuesday. The briefings stopped in April. Three months ago. Please, news media, do not broadcast them live. Also, in a tweet on Monday, Trump called COVID-19 the "Invisible China Virus" (racist and stupid) and then said wearing a mask is patriotic. More than three months after the CDC recommended we wear masks.
🆘 In the US, employers are asking whether public health recommendations, such as maintaining a 6-foot distance and wearing a mask, go far enough. In Texas, Halliburton and Chevron have "begun delaying plans to bring back office workers due to rising coronavirus cases."
✅ In the European Union, leaders have agreed on a €750bn coronavirus pandemic recovery fund. According to the German chancellor Angela Merkel, "the British departure had changed the balance among the remaining 27 members and created a new dynamic."
🍊 On Monday, the Florida Education Association sued Gov. Ron DeSantis (R) and Education Commissioner Richard Corcoran, asking a judge to require reduced class sizes and protective gear and supplies. This is the "first known suit of this kind in the US."
✅ In Maryland, local government officials who represent the state's most "populous jurisdictions" are pressing the state to reduce permitted activities.
🏥 Ohio Gov. Mike DeWine (R) said on Meet the Press Sunday that he "would not rule out" mandating masks statewide. The state is running ads on TV to encourage Ohioans to wear masks.
📣In Xinjiang, China, 47 cases of patients with COVID-19 symptoms have been reported since Wednesday, the first cases in five months. Another 50 people have tested positive but have no symptoms.
This is how China treats outbreaks:
Authorities locked down all residential communities in the city of 3.5 million people, banning people from leaving their housing compounds. Shopping malls and hotels were also closed, according to the state-run new magazine China Newsweek.
Less than 100 cases. Lockdown. Read that again and weep.
More than 1,600 health care workers in Urumqi have been mobilized to carry out the tests, and 200 more medical workers were sent from 10 provinces and cities to help.
⓹ Case counts and resources
CDC, Johns Hopkins, states, WHO
🇺🇸 20 July 
🌎 20
 July 
Johns Hopkins interactive dashboard (11.00 pm Pacific)
Global cases: 14,703,293 (195,802 new)

Total deaths: 609,887 (3,714 new)
Global: 14 348 858 cases (229 780 new) with 603 691 deaths (5 111 new)

The Americas: 7 584 675 cases (133,573 new) with 309 309 deaths (3 107 new)
* Johns Hopkins data, ~11.00 pm Pacific.
State data include DC, Guam, the Northern Mariana Islands, Puerto Rico and the US Virgin Islands
The virus was not created in a lab and the weight of evidence is it was not released intentionally. Although early reports tied the outbreak to a market in Wuhan, China, analyses of genomic data in January suggested that the virus might have developed elsewhere.
Resources
👓 See COVID-19 resource collection at WiredPen.
📝 Subscribe to Kathy's COVID-19 Memo :: COVID-19 Memo archives
🦠 COVID-19 @ WiredPen.com
📊 Visualizations: US, World
🌐 Global news (at WiredPen)

👏🏻 Thank you
 for your time!