Discover more from ⚡️Memo from a News Hound
Weekly news in context with focus on the pandemic, misinformation, trends.
13 March 2020
US identifies about 2,200 cases; school closures announced in half the states; House passes bipartisan bill; Trump declares national emergency. Yet Italy sings.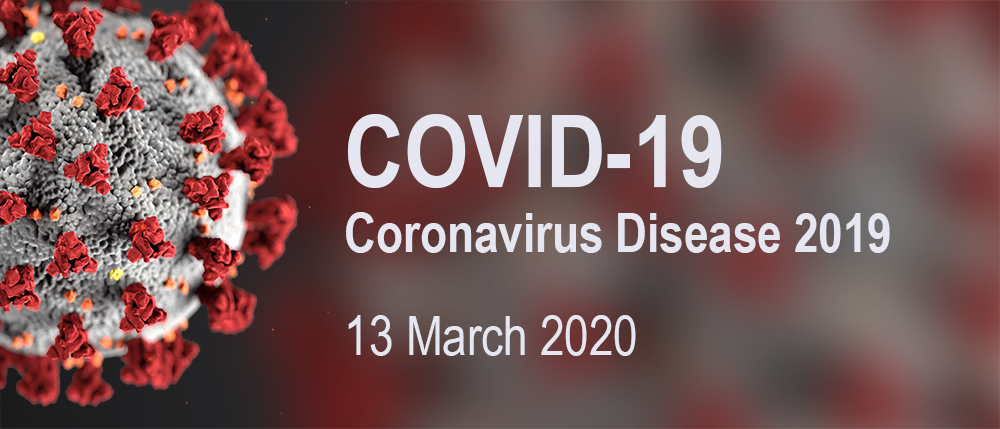 On Feb. 29, the U.S. had its first reported death from the novel coronavirus, in Washington state.
On March 2, Washington Governor Jay Inslee declared a state of emergency.
On March 11, Inslee announced sweeping restrictions on public gatherings.
On March 13, Inslee announced mandatory closure of all K-12 schools.
In that two week period, the number of identified and state-reported cases of COVID-19 in the US rose from 39 (not counting repatriated cases) to 2,177. In Washington, they jumped from 12 to 568 identified cases with, now, 37 deaths. According to the World Health Organization, in that period the global case numbers rose from 85,403 to 132,758.
On March 13, President Trump announced a national state of emergency.
If it seems slightly surreal, that's because it is.
Recommended reading
New research from Germany suggests that Coronavirus is most contagious before and during the first week of symptoms (Science News). This contradicts CDC materials. "But a new study of nine people who contracted the virus in Germany suggests that people are mainly contagious before they have symptoms and in the first week of the disease."
Recommended viewing
This PSA is a reminder that if your health is not at risk, you're unlikely to get tested for COVID-19. Watch what to do when you have flu-like symptoms:
Sections below
Around the country; Politics, economics and COVID-19; Global news; Case count (domestic and global); What you can do; and Resources
Around the country
Only one state has not yet identified a COVID-19 infection: West Virginia (77.1/sq mile). The 41 known deaths are from six states, with most from Washington.
Schools and gatherings
Alabama Gov. Kay Ivey declared a state of emergency and closed all K-12 public schools for two-and-a-half weeks beginning March 18; the state reported its first cases (six) of coronavirus on Friday.

Arkansas is closing some schools for the remainder of March.

California has not closed schools statewide but individual school districts are closing.

In Colorado, many of the state's largest districts have announced extended school closures.

Georgia has recommended schools consider closing. The Atlanta Public Schools district will close for up to two weeks. Three other Atlanta area school districts will close indefinitely. Even schools in South Georgia have closed.

Illinois has closed public schools statewide from Tuesday until March 30.

Kentucky has recommended schools consider closing

Louisiana has closed K-12 public schools across the state for about a month and has banned gatherings of more than 250 people.

Maryland has closed all schools through March 27 and banned gatherings of more than 250 people.

Michigan has closed all K-12 schools through April 5.

Some schools are closing in Nebraska, but not under a state order.

New Jersey Gov. Phil Murphy said it was an "inevitability" that all schools in the state would close.

New Mexico is closing K-12 schools for three weeks beginning Monday.

New York City mayor "doubles down" on keeping schools open.

Ohio has closed all K-12 schools through April 3, and the state banned all mass gatherings of more than 100 people.

Oregon schools statewide are closed for two weeks; "the state will help find childcare for the children of frontline medical workers and first responders… Oregon also obtained a federal waiver Friday to allow districts to serve free and reduced-price lunches to lower-income students outside a school setting, at places such as bus stops, churches and community centers."

Pennsylvania has closed all K-12 schools for 10 business days effective Monday, March 16.

Utah will close most public school functions starting beginning Monday and try remote classes for two weeks.

Virginia will close all schools for at least two weeks.

Washington, DC, public schools will be closed from March 16 - March 31.

Washington closed K-12 schools in King, Pierce, and Snohomish counties through April 24. Closures throughout the entire state followed.

West Virginia closed schools statewide on Friday; there is no identified case of COVID-19 in the state.

Wisconsin's K-12 schools are to be closed by next week.
See a full list of school closures at Ed Week.
States of emergency
Where governors have issued a state of emergency:
AK, AL, AR, AZ, CA, CO, CT, DE, FL, GA, HI, IA, ID, IL, IN, KS, KY, LA, MA, MD, ME, MI, MN, MO, MS, MT, NE, NC, ND, NH, NJ, NM, NY, NV, OH, OK, OR, PA, RI, SC, SD, TN, TX, UT, VA, VT, WA, WI, WV, WY.
Politics, economics and COVID-19
The House of Representatives passed (363-40-1) a bipartisan bill designed to provide relief as the coronavirus disease escalates. In addition to free testing, according to Pelosi it provides "paid emergency leave with two weeks of paid sick leave and up to three months of paid family and medical leave." Last week, Congress passed, and Trump signed, an $8.3 billion total coronavirus response package.
Forty Republicans voted no on H.R. 6201, Roll call 102:
Babin, Banks, Biggs, Bishop-NC, Buck, Budd, Burchett, Byrne, Cline, Cloud, Davidson, DesJarlais, Duncan, Emmer, Fulcher, Gallagher, Gohmert, Gooden, Green-TN, Grothman, Hern, Hice, Jordan, King-IA, Lesko, Long, Loudermilk, McClintock, Mooney, Norman, Rose-TN, Roy, Sensenbrenner, Smith-MO, Steil, Steube, Timmons, Waltz, Weber and Wilson-SC.
However, we have to be diligent to ensure that the monies are not used to line the pockets of big business.
Earlier in the week, Health and Human Service Secretary Azar confessed on live TV that they've given "hundreds of thousands of our tests… to private labs and hospitals that currently do not report into CDC." So, we (the public) give the tests to a private lab; the lab gets to charge a fee for testing; and we (the public) are going pay that fee through this bill. And the private labs don't even have to report numbers?
I discovered this craziness while shaking my head at the federal government sending a cease and desist order to a group of Seattle researchers who identified community spread of COVID-19 in February.
Remember that testing is for people who are very sick, in order to rule out a treatable reason for symptoms. There is no vaccine or anti-viral for COVID-19. If you catch this bug, the vast majority of us will provide our bodies limited but sufficient support at home (aspirin for fever, liquids, rest and cough suppressant/decongestant/expectorant).
Global news
The number of affected countries jumped from 29 at the end of February to 122 today. Although early reports tied the outbreak to a seafood ("wet") market in Wuhan, China, analyses of genomic data suggest that the virus may have developed elsewhere.
In Italy, people are singing together, on their balconies. From communities (below) to an opera tenor solo [listen on Twitter or Facebook].
Case count
Tests are becoming more widely available as state, university and commercial labs implement testing. Scientists point out that where there are two confirmed cases or where the first case is severe, there are many more people walking the streets, unaware that they are carriers. There is a lag between the initial period of contagion and a person showing symptoms.
13 March, global
Globally: 132,758 confirmed (7,499 new) with 4,955 deaths (342 new)

China: 80,991 confirmed (11 new) with 3,180 deaths (07 new)

Outside of China: 51,767 confirmed (7,488 new) with 1,775 deaths (335 new) in 122 countries/territories/areas (5 new)
Global confirmed: 145,369

Total deaths: 5,429

Total recovered: 71,694
Johns Hopkins interactive dashboard
13 March, domestic
Nationally there are a total of 1,629 cases and 41 deaths according to the CDC and 2,174 cases and 47 deaths according to Johns Hopkins. Forty-nine states plus DC are reporting 2,177 identified cases with 48 deaths.  View infographic and data online.

What you can do
Stay home when sick. Stay home as much as possible, period. Avoid crowded places.

Contact a doctor by phone. If you or a family member have symptoms such as a cough, fever, or other respiratory problems, contact your regular doctor by phone for triage. If you do not have a doctor and are concerned that you might have COVID-19, contact your local board of health for advice.

Do not go to the emergency rooms unless essential. Emergency rooms need to be able to serve those with the most critical needs. Also, you may not be sick enough to be tested; triage is essential when resources are limited.

Practice excellent personal hygiene habits, including hand washing, coughing into tissue or elbow, and avoiding touching eyes, nose, or mouth. Soap dissolves the fatty outer layer of the virus, which is why hand washing is so effective. 

Stay away from people who are ill, especially if you are 60 and older or have underlying health conditions such as diabetes, heart disease, lung disease, or a weakened immune system. 

Don't stockpile personal protective equipment (PPE) such as face masks as they are needed by health care staff. When is a mask is needed? When we are unwell and have to go out.
Tips via Seattle-King County Public Health
Resources