Discover more from ⚡️Memo from a News Hound
Weekly news in context with focus on the pandemic, misinformation, trends.
12 March 2020
It was the biggest single-day drop since the markets crashed 33 years ago; entertainment and sporting events to close doors worldwide; GA and KS confirmed their first deaths from COVID-19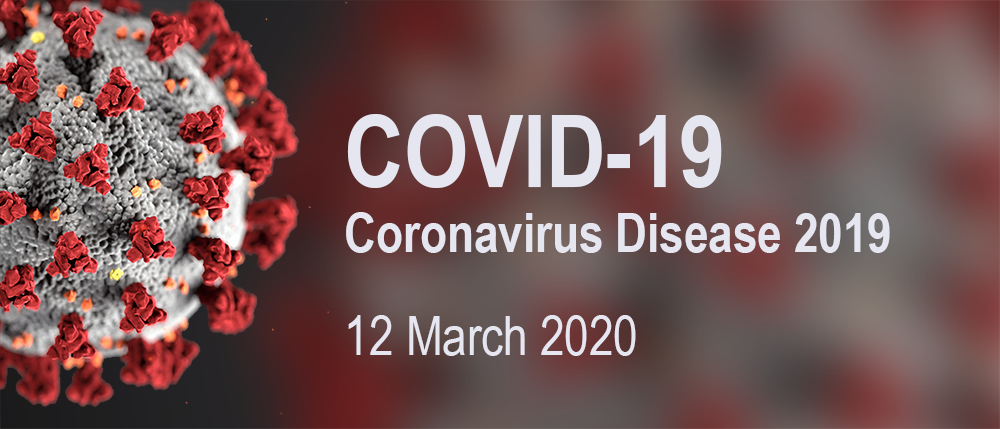 [Updated] Stocks plunged Thursday morning, causing trading in the U.S. to halt for 15 minutes after the S&P 500 dropped 7 percent. In an attempt to calm the markets, the Federal Reserve Bank of New York announced it would provide at least $1.5 trillion in short-term loans to banks Thursday and Friday. The S&P 500 continued its decline; stocks recorded their biggest single-day drop since the markets crashed 33 years ago. As measured by NASDAQ and the S&P 500, the market is now down more than 25% since its mid-February peak.
If it's hard to visualize how many people will become infected with SARS-2-CoV, it's possibly even more difficult to grasp the local economic impact of the coronavirus disease COVID-19 (unless you wait tables).
For example, Seattle's best-known restauranteur, Tom Douglas, announced on Wednesday that he is temporarily closing 12 of his 13 restaurants, which employ 800, effective Sunday. Douglas also caters food for The Paramount and Moore Theatres, which have been effectively closed by Governor Jay Inslee's ban on gatherings of more than 250 people.
"I am optimistic [that] at the end of the day, in eight to 12 weeks, we will be back at it," the three-time James Beard award chef told the Seattle Times in a phone interview.
Douglas said he plans to re-open all his restaurants but stressed that specific re-opening dates will be contingent on when Amazon and other companies' workers will feel safe enough to return to their offices and start eating out again.
This is the first ripple; multiply it across all the small businesses (and the people who work there) that survive on foot traffic; count them in every state (eventually) across the country. For the next two-three months.
Lives are affected directly when lights go out at work; fewer lives directly feel portfolios drop, given that in 2016, 90 percent of American households controlled only 16 percent of all stocks.
However much it affects the economy, social distancing is key to slowing the rate of the infection. Marc Lipsitch, infectious disease epidemiologist and microbiologist at Harvard:
We need measures that while painful for all will slow social contact - cancelling public gatherings, paid sick leave, working from home, and the like. Social distancing is the general name for these interventions. 
Recommended reading
Recommended viewing
Michael Osterholm is the director of the Center for Infectious Disease Research and Policy (CIDRAP) and an adjunct professor in the Medical School at the University of Minnesota.
Sections below
Around the country; Politics, economics and COVID-19; Global news; Case count (domestic and global); What you can do; and Resources
Around the country
Only four states have not yet identified a COVID-19 infection: Alaska (1/sq mile); Alabama (94.4/sq mile); Idaho (20/sq mile ); and West Virginia (77.1/sq mile). The 41 known deaths are from six states, with most from Washington.
Several states are experimenting with drive-through testing: California, Colorado, Minnesota, Texas and Washington. Key advantages: minimize contact with others in waiting rooms, reduced need to wipe down exam rooms. South Korea pioneered this method in February.
Politics, economics and COVID-19
The world may begin to understand how much of the global economy rests on tourism and entertainment. 
By Thursday evening, the U.S. Capitol and all Senate and House buildings will be closed to the public. On Wednesday, a staffer in Sen. Maria Cantwell's office (D-WA) tested positive for COVID-19; Cantwell's staff now is under self quarantine and she has closed both her DC and Seattle offices.
Sen. Tom Cotton (R-AR) announced his staff would also telecommute. Sen. Ted Cruz (R-TX), who has been under self-quarantine, is also closing his office.
Cruise news: two days ago the CDC warned Americans to postpone cruises.
Entertainment and sports news:
That was glum, so here's a way you can entertain yourself! Make your own!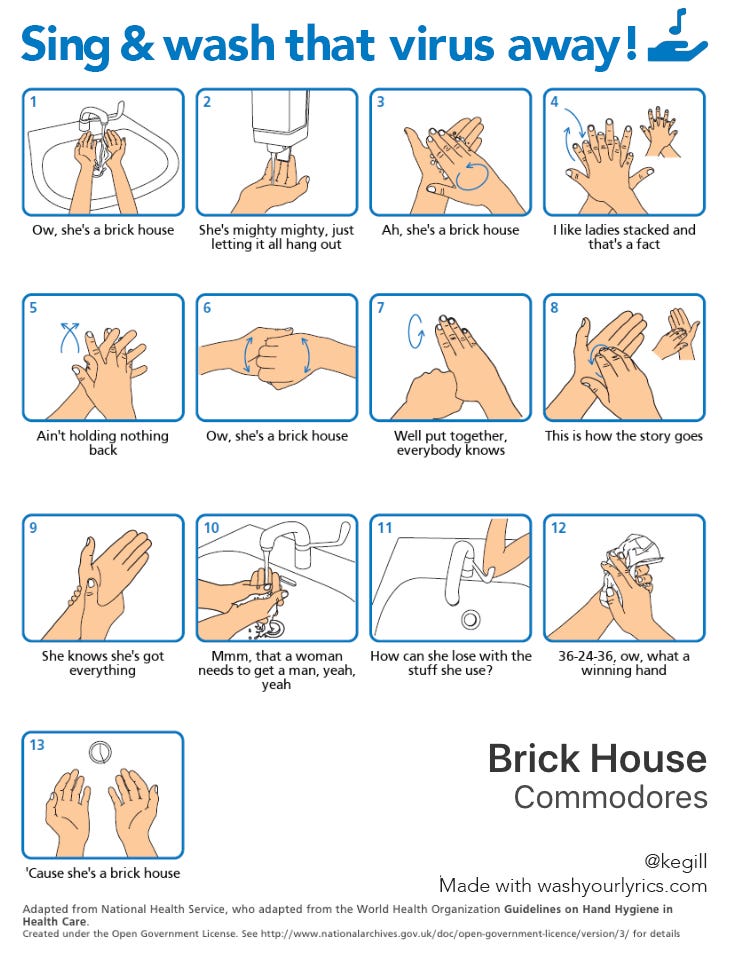 Global news
The number of affected countries jumped from 29 at the end of February to 117 today. Although early reports tied the outbreak to a seafood ("wet") market in Wuhan, China, analyses of genomic data suggest that the virus may have developed elsewhere.
The percentage of COVID-19 patients in Italy who need ICU treatment has ranged from 9 percent to 11 percent, according to a report in the Lancet on Thursday. The country's ICUs will be at maximum capacity if that trend continues for one more week.
Intensive care specialists are already considering denying life-saving care to the sickest and giving priority to those patients most likely to survive when deciding who to provide ventilation to … In the near future, they will have no choice. They will have to follow the same rules that health-care workers are left with in conflict and disaster zones.
With a population of 61 million, Italy reported 12,462 confirmed cases of COVID-19 and 827 deaths on 11 March.
Case count
Tests are becoming more widely available as state, university and commercial labs implement testing. Scientists point out that where there are two confirmed cases or where the first case is severe, there are many more people walking the streets, unaware that they are carriers. There is a lag between the initial period of contagion and a person showing symptoms.
11 March, global
Globally: 125,048 confirmed (6,729 new) with 4,613 deaths (321 new)

China: 80,981 confirmed (26 new) with 3,173 deaths (11 new)

Outside of China: 44,067 confirmed (6,703 new) with 1440 deaths (310 new) in 117 countries/territories/ areas (4 new)
Global confirmed: 128,343

Total deaths: 4,720

Total recovered: 68,324
Johns Hopkins interactive dashboard
11 March, domestic
Nationally there are a total of 1,215 cases and 36 deaths according to the CDC and 1,663 cases and 40 deaths according to Johns Hopkins. Forty-six states plus DC are reporting 1,629 identified cases with 40 deaths.  View infographic and data online.
What you can do
Stay home when sick. Stay home as much as possible, period. Avoid crowded places.

Do not go to the emergency room unless essential. Emergency rooms need to be able to serve those with the most critical needs. If you have symptoms such as a cough, fever, or other respiratory problems, contact your regular doctor first, by phone. 

Practice excellent personal hygiene habits, including hand washing, coughing into tissue or elbow, and avoiding touching eyes, nose, or mouth. Soap dissolves the fatty outer layer of the virus, which is why hand washing is so effective. 

Stay away from people who are ill, especially if you are 60 and older or have underlying health conditions such as diabetes, heart disease, lung disease, or a weakened immune system. 

Don't stockpile personal protective equipment (PPE) such as face masks as they are needed by health care staff. When is a mask is needed? When we are unwell and have to go out.
Tips via Seattle-King County Public Health
Resources