Discover more from ⚡️Memo from a News Hound
Weekly news in context with focus on the pandemic, misinformation, trends.
07 March 2020
Italy quarantines 16 million people; DC, KS and MO now affected; attendee at conservative conference in MD tests positive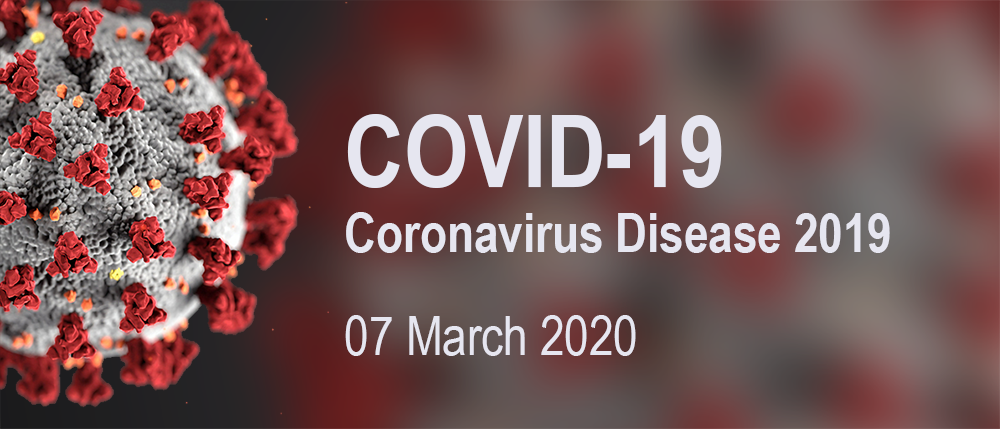 Early Sunday, Prime Minister Giuseppe Conte announced that at least 16 million people in Italy are under a mandatory quarantine until at least early April. On Saturday, the number of confirmed cases increased by more than 1,200 to 5,883 and an additional 50 deaths pushed the death toll past 230. No one may enter or leave the northern region of Lombardy, home to Milan, except for emergencies.
Washington, California and New York should be considering this.
Nineteen people confirmed positive have died in the US, most of them in Washington.
The Washington Life Care acute care facility in Kirkland held a news conference on Saturday. There were 120 residents on 19 February when this began; 54 residents have been taken to a hospital.
Since 19 February, 26 residents have died; on average, 3-7 patients die each month. On Wednesday, the state said all residents would be tested. [Washington did not get an OK from the CDC to begin in-state testing until February 28.]
In addition, 70 of the 180 — about 2-in-5 — employees who work at Life Care "have symptoms of COVID-19 and are self-quarantined at home." This is an example of a stressed health care facility.
Hospitals in Washington are reporting a shortage of supplies, especially surgical masks. This is an example of a stress health care system. There are 102 cases in four counties, primarily King County (Seattle).
"This is a global issue," said Dr. Christopher Baliga, chief of infectious disease at Virginia Mason Medical Center, of the supply problem.
Grand Princess Cruise Ship: To date, there have been 21 confirmed cases of COVID-19 (19 crew members and 2 passengers) on the Grand Princess cruise ship that made port calls to Hawaiian islands from 26-29 February. The ship is currently being held off the coast of California and is scheduled to dock in Oakland on Monday and begin disembarking 3,500 people.
"The ship is an enormous problem," said Dr. Arthur Reingold, a UC Berkeley epidemiologist who used to work at the CDC. "I'm concerned that other people on the ship are infected some who may well develop symptoms over the incubation period."
Recommended reading
From the CDC: if you get sick with fever (100.4°F/38°C or higher), cough, or have trouble breathing:
Seek medical care. Call ahead before you go to a doctor's office or emergency room.

Tell your doctor about any recent travel and your symptoms.

Avoid contact with others.
Sections below
Around the country; Politics, economics and COVID-19; Global news; Case count (domestic and global); What you can do; and Resources
Around the country
The Florida Department of Health is advising all individuals who traveled Feb 4-18, 2020 on a river cruise on the Nile River in Egypt to self-isolate for 14 days following the date they return to the US.
In Washington, Pierce County reported its first three confirmed cases of COVID-19.
Politics, economics and COVID-19
On Wednesday, March 4, Rep. Matt Gaetz (R-FL), posed in his House office wearing a massive gas mask, which he then wore to the floor of the House. Rep. Bobby L. Rush (D-IL) criticized Gaetz for "making light" of coronavirus. One of the Florida patients who died lived in Gaetz's district.
On Friday, March 6, the CDC reportedly "quietly updated" the COVID-19 website and advised older adults and people with severe medical conditions such as heart, lung or kidney disease to "stay home as much as possible" and avoid crowds. Although the CDC urges those individuals to "take actions to reduce your risk of exposure," it does not specifically address flying.
An anonymous employee said that the CDC recommend to the White House "that elderly and physically fragile Americans be advised not to fly on commercial airlines." That request was rejected. 
An attendee at last week's Conservative Political Action Conference (CPAC) in National Harbor, MD has tested positive for coronavirus.
Global news
The number of affected countries jumped up from 29 last week to 93 today. Although early reports tied the outbreak to a seafood ("wet") market in Wuhan, China, analyses of genomic data suggest that the virus may have developed elsewhere.
Iran has confirmed almost 6,000 infections and 145 deaths. Reportedly, a second member of parliament has died in Iran.
The outbreak in China is reportedly slowing.
Case count
Tests are becoming more widely available as states labs implement testing. Scientists point out that where there are two confirmed cases or where the first case is severe, there are many more people walking the streets, unaware that they are carriers. There is a lag between the period of contagion and a patient showing symptoms.
07 March, domestic
Nationally there are a total of 164 cases according to the CDC and 433 cases according to Johns Hopkins. Thirty states plus DC are reporting 394 cases. Links are to news stories or official government websites; view infographic.
Alaska

Alabama

Arizona: 4 cases

Arkansas

California:  88 cases (24 are from repatriation flights), 1 death

Colorado: 8 cases

Connecticut

Delaware

District of Columbia: 1 case

Florida: 5 cases

Georgia: 6 cases

Hawaii: 1 case

Illinois: 6 cases

Indiana: 1 case

Iowa

Kansas: 1 case

Kentucky: 1 case

Louisiana

Maine

Maryland: 3 cases

Massachusetts: 13 cases

Michigan

Minnesota: 1 case

Mississippi

Missouri: 1 case

Montana

Nebraska: 16 cases (15 from repatriation flights)

New Hampshire: 2 cases

New Mexico

New York: 89 cases

Nevada: 1 case

New Jersey: 4 cases

New Mexico

North Carolina: 2 cases

North Dakota

Ohio

Oklahoma: 1 case

Oregon: 7 cases

Pennsylvania: 4 cases

Rhode Island: 3 cases

South Carolina: 2 cases

South Dakota

Tennessee: 1 case

Texas: 19 cases (11 from repatriation flights)

Utah: 1 case

Vermont

Virginia

Washington: 102 cases, 16 deaths

West Virginia

Wisconsin: 1 case

Wyoming
07 March, global
Globally: 101,927 confirmed (3,735 new)

China: 80,813 confirmed (102 new) with 3,073 deaths (28 new)

Outside of China: 21,110 confirmed (3,633 new) with 413 deaths (78 new) in 93 Countries/territories/ areas (5 new)
Global confirmed: 106,165

Total deaths: 3,594

Total recovered: 59,964
Johns Hopkins interactive dashboard
What you can do
Do not go to the emergency room unless essential. Emergency rooms need to be able to serve those with the most critical needs. If you have symptoms like cough, fever, or other respiratory problems, contact your regular doctor first. 

Stay home when sick.

Practice excellent personal hygiene habits, including handwashing, coughing into tissue or elbow, and avoiding touching eyes, nose, or mouth. 

Stay away from people who are ill, especially if you are 60 and older or have underlying health conditions such as diabetes, heart disease, lung disease, or a weakened immune system. 

Don't stockpile personal protective equipment (PPE) such as face masks as they are needed by health care staff. When is a mask is needed? When we are unwell and have to go out.
Tips via Seattle-King County Public Health
Resources