Discover more from ⚡️Memo from a News Hound
Weekly news in context with focus on the pandemic, misinformation, trends.
05 March 2020
New COVID-19 cases in CA, CO, IL, MA, MD, NV, NY, TN, TX, WA ; three new deaths in Washington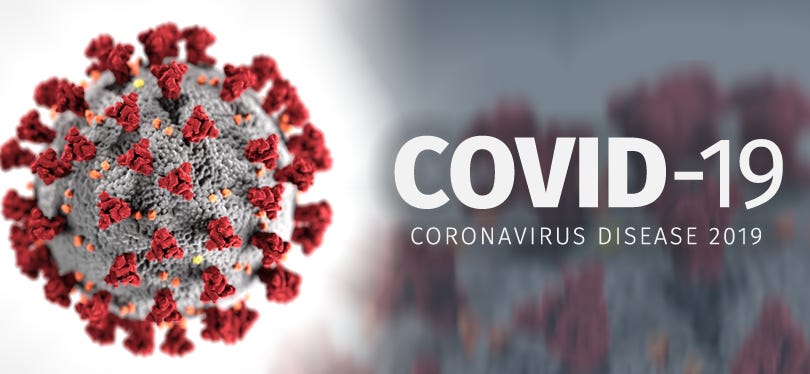 [Updated] At 11:30 pm, KING5 reported that three more people in Washington have died. And the annual TED conference in Vancouver, BC will either be postponed or conducted as a digital-only gathering.
In New York, the number of cases doubled, from 11 to 22. The first case had been announced on Monday. In a press conference Thursday, Governor Cuomo pointed out that the number of confirmed cases "will continue to go up… we are testing more, because that is a good thing, you will see the number going up." Although made awkwardly, it's an important point.
Texas announced its first cases not involving repatriated Americans: four cases in Harris County (one is in Houston) and another in Fort Bend County. All are reportedly linked to foreign travel.
The fifth individual to have a confirmed case of COVID-19 in Illinois is a Cook County resident in his 20s who flew from Italy into Chicago O'Hare Airport earlier this month. Maryland reported three cases connected to foreign travel.
A Tennessee man flying in-and-out of Logan Airport in Boston from Nashville is one of the latest patients to have a confirmed case of COVID-19. This is the first known case of domestic-only plane travel. However, the first case in Nevada is a man who had traveled to Texas and Washington by airplane during the two weeks before presenting symptoms.
Washington is home to the first patient to test positive for COVID-19 in the United States [USA-WA1(2020)], and until Wednesday, all US deaths to date have been here. A patient in North Carolina is linked to Washington by recent travel.
Washington Governor Inslee announced the state will cover the costs of COVID-19 tests for residents without health insurance. State insurance commissioner Kreidler "said that an emergency order was sent to Washington health insurers to cover required COVID-19 testing without copays or deductibles." Insurers must also "allow a one-time early refill for prescription drugs and suspend any prior authorization requirements for treatment or testing of COVID-19."
There are now 13 deaths and 70 confirmed cases in Grant (1), King (51) and Snohomish (18) counties. The number of people under supervision in western Washington: 231. Seattle is in King County.
British Columbia, Canada, has tested more than 1,000 people for the virus. They have 21 confirmed cases of COVID-19 as of Thursday; and 13 of those patients are linked to travel to Iran. BC also has its first case from community spread. Half of Canada's 46 COVID-19 cases are in Ontario. One of those cases is a person who travelled to Las Vegas for an international conference.
Nationally there are a total of 99 cases according to the CDC and 233 cases according to Johns Hopkins. Eighteen states are reporting 206 cases.
Recommended:
From the CDC: if you get sick with fever (100.4°F/38°C or higher), cough, or have trouble breathing:
Seek medical care. Call ahead before you go to a doctor's office or emergency room.

Tell your doctor about any recent travel and your symptoms.

Avoid contact with others.
Sections below
Around the country; Politics, economics and COVID-19; Global news; Case count (domestic and global); What you can do; and Resources
Around the country
The first patient in Colorado recently skied at Keystone and Vail after arriving in on Feb. 29 at DIA. A second presumptive case involves a Douglas County woman.
The University of North Carolina has expanded its restriction on University-affiliated travel abroad to within the U.S. Students, faculty and staff will no longer be permitted to travel any state where there has been a COVID-19 related state of emergency declared. As of March 5, that means California, Florida and Washington.
In Rhode Island, the state is directing all employees who have traveled to China, Iran, Italy, Japan or South Korea within the past 14 days to stay home until "14 symptom-free days have passed." The Governor is asking businesses to implement the same policy.
In Washington, Microsoft has committed "to pay all our vendor hourly service providers their regular pay during this period of reduced service needs… This will ensure that, in Puget Sound for example, the 4,500 hourly employees who work in our facilities will continue to receive their regular wages even if their work hours are reduced."
And two Microsoft employees (one works for LinkedIn) are among the new Washington patients. Microsoft has canceled its annual Most Valuable Professional (MVP) Summit March 15 to 20.
Politics, economics and COVID-19
The US Senate approved an $8.3 billion budget package for COVID-19 response on Thursday. President Trump is expected to sign the bill on Friday.
Stocks dropped across the board last week and continued that drop today: the Dow was down almost 1,000 points and the S&P 500 dropped 3 percent. Starbucks announced that its quarterly sales in China are projected to fall 50 percent compared to last year. The British airline Flybe has immediately ceased operations.
Global news
The number of affected countries jumped up from 29 last week to 85 today. Although early reports tied the outbreak to a seafood ("wet") market in Wuhan, China, analyses of genomic data suggest that the virus may have developed elsewhere.
"This is not a drill.... This is not a time for excuses. This is a time for pulling out all the stops," WHO Director-General Tedros Adhanom Ghebreyesus said Thursday. UNESCO reported that school closures in more than 20 countries have affected 290 million children.
Case count
It is important to remember that tests are only now becoming somewhat widely available as states labs implement testing.
05 March, domestic
05 March, global
Globally: 95,333 confirmed (2241 new)

China: 80,565 confirmed (143 new) with 3015 deaths (31 new)

Outside of China: 14,768 confirmed (2098 new) in 85 Countries/territories/areas (5 new) with 267 deaths (53 new)
Global confirmed: 98,382

Total deaths: 3,383

Total recovered: 55,418
Johns Hopkins interactive dashboard
What you can do
Do not go to the emergency room unless essential. Emergency rooms need to be able to serve those with the most critical needs. If you have symptoms like cough, fever, or other respiratory problems, contact your regular doctor first. 

Stay home when sick.

Practice excellent personal hygiene habits, including handwashing, coughing into tissue or elbow, and avoiding touching eyes, nose, or mouth. 

Stay away from people who are ill, especially if you are 60 and older or have underlying health conditions such as diabetes, heart disease, lung disease, or a weakened immune system. 

Don't stockpile personal protective equipment (PPE) such as face masks as they are needed by health care staff. When is a mask is needed? When we are unwell and have to go out.
Tips via Seattle-King County Public Health
Resources